KEYNOTE SPEAKER
¡¡
¡¡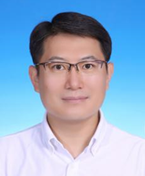 Prof. Dong Ming
Tianjin University, China
Prof. Dong Ming is the Chair Professor of the Department of Biomedical Engineering of TJU, the director of the Tianjin Neural Engineering Center, the director of Academy of Medical Engineering and Translational Medicine and the Chair of IEEE-EMBS Tianjin Chapter; Award winner of National Science Foundation for Distinguished Young Scholars; Award winner of the first National Science Foundation for Excellent Young Scholars; Young and Middle-Aged Leading Talents of Science and Technology Innovation, Ministry of Science and Technology of China; Expert funded with State Council Government Special Allowance; Director of Intelligent Medical Engineering, Engineering Research Center of Ministry of Education of China; Director of Tianjin Brain Science and Brain-Like Research Center; Life Member of IFESS; Chairman of youth working committee of Chinese Society of Biomedical Engineering; Deputy Editor in Chief of International Journal of Biomedical Engineering. Prof. Ming has been authorized for more than 80 patents and software works, and several international patents under PCT. Several of his research papers has been selected as TOP Cited Paper Award for IOP Publishing, Highlight for JNE, Highly Accessed for JNER and Cover papers of IEEE TBME etc., several papers were reported by Nature and Science in special issues. Relevant achievements were selected into the 13th Five-Year Scientific and Technological Innovation Achievement Exhibition.
¡¡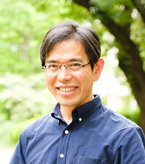 Prof. Hideaki Haneishi
Chiba University, Japan
Hideaki Haneishi received his BS degree from the University of Electro-Communications in 1985 and received his M.S. and Ph.D. degrees from the Tokyo Institute of Technology, in 1987 and 1990, respectively. He joined Chiba University as a Research Associate in 1990. While continuing his career in Chiba University, he was invited as a Visiting Research Scientist at the Department of Radiology, University of Arizona, from October 1995 to July 1996. He is currently a Full Professor and the Director at the Center for Frontier Medical Engineering (CFME), Chiba University. He has published more than 150 papers in refereed journals with more than 3900 citations (Google Scholar). His research interests include spectral imaging, biomedical optics, image reconstruction and motion picture analysis in medical field. Prof Haneishi has been expanding and strengthening his international research network while serving as PI of the Core-to-Core Program named ¡°International Network of Multi-modal Medical Engineering for Precision Medicine¡± (2017-2022) adopted by the Japan Society for the Promotion of Science (JSPS). In this program, researchers from Finland, China, Canada, Thailand, USA, France and New Zealand study together for collaboration. He is also an active member of Chiba Central Toastmasters Club, a branch of Toastmasters International, a nonprofit educational organization aimed at public speaking and leadership skills through a worldwide network of clubs.
¡¡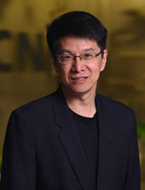 Prof. Jimmy Liu
Southern University of Science and Technology, China
Jimmy Liu graduated from the Department of Computer Science of the University of Science and Technology of China in 1988. He further obtained his master and doctoral degrees in Computer Science from the National University of Singapore. In 2004, he started and grew the Intelligent Medical Imaging Research Team (iMED Singapore), focusing on ocular Artificial Intelligence research. Jimmy was the chairman of the IEEE Singapore Biomedical Engineering Society in Singapore before moving to China.In March 2016, Jimmy moved to China and became the founding institute director of the Cixi Institute of Biomedical Engineering (CIBE) under the Chinese Academy of Sciences (CAS). He further founded the iMED China Ningbo team in CIBE focusing on ocular image AI research.In February 2019, he joined the Department of Computer Science and Engineering of the Southern University of Science and Technology and established iMED China Shenzhen continue to focus on ocular AI image AI research. Right now, iMED China team are devoting themselves to eye-brain imaging, ocular imaging, ocular precision medicine, and ocular surgical robotics 4 research areas.
Speech Title: Intelligent Ocular Image Process ¨C Research Update of iMED Team
Abstract: Jimmy will talk about the modalities, methods, algorithms of the ocular imaging research. He will also highlight the iMED team (www.imed-lab.com) latest research progress in the past one year in ocular image enhancement, retinal blood vessel reconstruction, AS-OCT glaucoma screening, search-based ocular disease diagnosis, corneal endothelial cell detection, etc.
¡¡
¡¡
¡¡
¡¡
¡¡