KEYNOTE SPEAKER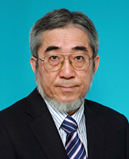 Prof. Hiroshi FUJITA
Gifu University, Japan
Hiroshi FUJITA was born in Gifu, Japan, in 1952. He received the B.S. and M.S. degrees in electrical engineering from Gifu University, Japan, in 1976 and 1978, respectively, and Ph.D. degree from Nagoya University in 1983. He was a Research Associate at University of Chicago, USA, from 1983 to 1986. He was an assistant professor (1978-1983) and an associate professor (1986-1991) in the Department of Electrical Engineering, Gifu National College of Technology. He became an associate professor in 1991 and a professor in 1995 in the Faculty of Engineering, Gifu University. He was a Chairman and Professor (2002-2017) in the department of Intelligent Image Information, Division of Regeneration and Advanced Medical Sciences, Graduate School of Medicine, Gifu University, Japan. He was a director of Virtual System Laboratory in Gifu University (2002-2004). He became a Professor in the department of Electrical, Electronic and Computer Engineering, Faculty of Engineering in 2017, and currently is a Research Professor/Emeritus Professor of Gifu University. He is a member of the Society for Medical Image Information (president), the Research Group on Medical Imaging (adviser), the Japan Society for Medical Image Engineering (director), and some other societies. He has been also served as scientific committee and/or program committee members, such as in International Workshop on Digital Mammography (IWDM), Computer Assisted Radiology and Surgery (CARS), International Society for Optical Engineering (SPIE), International Workshop on Breast Image Analysis, and Symposium of the Japanese Scandinavian Radiological Society and Nordic Japan PACS Symposium. He was also worked as a General co-chair of Asian Forum on Medical Imaging 2007 held in Cheju National University, Korea, and he hosted the International Workshop of Breast Imaging (IWDM2014), which was held in Gifu, Japan. He has worked as a Guest Editor-in-Chief in Special Section Editorial Committee for Medical Imaging, issued in April, 2013, from IEICE Society in Japan, and also in some other special issues. His research interests include computer-aided diagnosis system, image analysis and processing, and image evaluation in medicine. He has published over 1000 papers in Journals, Proceedings, Book chapters and Scientific Magazines.
¡¡
INVITED SPEAKER
¡¡
Assoc. Prof. Sugiono Sugiono
Brawijaya University, Indonesia
Sugiono, Ph.D was born in Blitar, Indonesia, in 1978. He finished Bachelor degree in Mechanical Engineering Department at Brawijaya University in 2001, received Master Degree in Industrial Engineering at Sepuluh Nopember Institute of Technology, Surabaya in 2004, and graduated Ph.D. degree of Art, Design and Technology from University of Derby, UK, in 2012. Title of his thesis (PhD) is: Investigating an Intelligent Concept Design Tool for Automotive Car Body Design. His research interests lie in bioengineering - ergonomics and intelligent product design. He worked as project analyser in investigating of fuel distribution for industry at PT. Surveyor Indonesia from 2001 to 2002. He also worked as purchasing vice leader at PT. Mitra Saruta (Textile) from 2004 to 2005. Currently, he is working as a lecturer at Department of Industrial Engineering, Brawijaya University start from 2005. He is a head of Work Design and Ergonomics Laboratory and head of Research Committee at Brawijaya University. He is an international reviewer of research, certificated by ISO 17024. He is also working as editor in chief of the Indonesian Journal of Disability Studies (IJDS). He is a senior member of Hong Kong Chemical, Biological and Environmental Engineering Society (HKCBEES), member of Indonesian Ergonomics Society (Perhimpunan Ergonomi Indonesia ¨C PEI) and Member of International Association of Engineers (IAENG).
¡¡
¡¡
¡¡