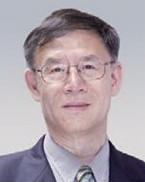 Prof. David Zhang, RSC Fellow, IEEE Fellow and IAPR Fellow
Chinese University of Hong Kong (Shenzhen), China
David Zhang graduated in Computer Science from Peking University. He received his MSc in 1982 and his PhD in 1985 in both Computer Science from the Harbin Institute of Technology (HIT), respectively. From 1986 to 1988 he was a Postdoctoral Fellow at Tsinghua University and then an Associate Professor at the Academia Sinica, Beijing. In 1994 he received his second PhD in Electrical and Computer Engineering from the University of Waterloo, Ontario, Canada. He has been a Chair Professor at the Hong Kong Polytechnic University where he is the Founding Director of Biometrics Research Centre (UGC/CRC) supported by the Hong Kong SAR Government since 2005. Currently he is Presidential Chair Professor in Chinese University of Hong Kong (Shenzhen). Over past 30 years, he have been working on pattern recognition, image processing and biometrics, where many research results have been awarded and some created directions, including medical biometrics and palmprint recognition, are famous in the world. So far, he has published over 20 monographs, 500 international journal papers and 40 patents from USA/Japan/HK/China. He has been continuously listed as a Highly Cited Researchers in Engineering by Clarivate Analytics during 2014-2020. He is also ranked about 80 with H-Index 120 at Top 1,000 Scientists for international Computer Science and Electronics. Recently Professor Zhang has been selected as a Fellow of the Royal Society of Canada. He also is a Croucher Senior Research Fellow, Distinguished Speaker of the IEEE Computer Society, and an IEEE Life Fellow and an IAPR Fellow.
Speech Title: "Advanced Biometrics"
Abstract: In recent times, an increasing, worldwide effort has been devoted to the development of automatic personal identification systems that can be effective in a wide variety of security contexts. As one of the most powerful and reliable means of personal authentication, biometrics has been an area of particular interest. It has led to the extensive study of biometric technologies and the development of numerous algorithms, applications, and systems, which could be defined as Advanced Biometrics. This presentation will systematically explain this new research trend. As case studies, a new biometrics technology (palmprint recognition) and two new biometrics applications (medical biometrics and aesthetical biometrics) are introduced. Some useful achievements could be given to illustrate their effectiveness.
Prof. Yen-Wei Chen
Ritsumeikan University, Japan
Yen-Wei Chen received the B.E. degree in 1985 from Kobe Univ., Kobe, Japan, the M.E. degree in 1987, and the D.E. degree in 1990, both from Osaka Univ., Osaka, Japan. He was a research fellow with the Institute for Laser Technology, Osaka, from 1991 to 1994. From Oct. 1994 to Mar. 2004, he was an associate Professor and a professor with the Department of Electrical and Electronic Engineering, Univ. of the Ryukyus, Okinawa, Japan. He is currently a professor with the college of Information Science and Engineering, Ritsumeikan University, Japan. He is the founder and the first director of Center of Advanced ICT for Medicine and Healthcare, Ritsumeikan University. He is also an adjunct professor with the College of Computer Science, Zhejiang University, and Zhejiang Lab, China. He was a visiting professor with the Oxford University, Oxford, UK in 2003 and a visiting professor with Pennsylvania State University, USA in 2010. His research interests include medical image analysis, computer vision and computational intelligence. He has published more than 300 research papers in a number of leading journals and leading conferences including IEEE Trans. Image Processing, IEEE Trans. SMC, Pattern Recognition. He has received many distinguished awards including ICPR2012 Best Scientific Paper Award, 2014 JAMIT Best Paper Award, Outstanding Chinese Oversea Scholar Fund of Chinese Academy of Science. He is/was a leader of numerous national and industrial research projects.
Speech Title: "Weakly-supervised and Semi-supervised Deep Learning for Computer-aided Diagnosis and Surgery Support"
Abstract: Recently, deep learning (DL) plays important roles in many academic and industrial areas especially in computer vision and image recognition. Deep learning uses a neural network with deep structure to build a high-level feature space. It learns data-driven, highly representative, hierarchical image features, which have proven to be superior to conventional hand-crafted low-level features and mid-level features. In ILSVRC2015 (an Annual competition of image classification at large scale), higher recognition accuracy by deep learning than human has been achieved. Deep learning (DL) has also been applied to medical image analysis. Compared with DL-based natural image analysis, there are several challenges in DL-based medical image analysis due to their high dimensionality and limited number of labeled training samples. We proposed several weakly-supervised and semi-supervised deep learning techniques for computer-aided diagnosis and surgery support including medical image segmentation, medical image detection and medical image recognition. In this talk, I will talk about current progress and futures of computer-aided diagnosis and surgery support with deep learning.
INVITED SPEAKER/特邀嘉宾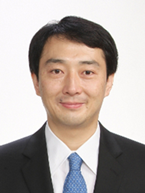 Assoc. Prof. Yoshito Otake
Nara Institute of Science and Technology, Japan
Yoshito Otake (Associate Professor of Nara Institute of Science and Technology, Nara, Japan) has a research focus on medical image analysis for applications ranging from biomechanics to image-guided surgery. After completing a Ph.D. in Engineering at Waseda University in 2007, he started his carrier at the Institute for High Dimensional Medical Imaging in Jikei University School of Medicine (2002-2008), where he integrated patient-specific musculoskeletal model derived from medical images into the biomechanical analysis for treatment planning and rehabilitation. He moved to the Johns Hopkins University in 2008 and worked on 2D-3D image registration with targets including x-ray projection and CT. He proposed and implemented a robust method using a GPU-based projection image simulation and a genetic algorithm, which allowed various applications such as image-guided spine surgery, model-based image reconstruction, and high-accuracy measurement of musculoskeletal movement. He joined Nara Institute of Science and Technology in 2014. His current activities include the deep learning application in segmentation and registration with a specific focus on the analysis and prediction of musculoskeletal systems for orthopedic surgery, rehabilitation medicine, dentistry, and sports science.
Speech Title: "Patient-Specific High-Fidelity Modeling of Musculoskeletal System using CT and X-ray Projection Image"
Abstract: Functional deterioration of musculoskeletal system is one of the main factors inhibiting healthy life expectancy. In this talk, we will introduce one of our ongoing projects where we build a computational model of the patient-specific musculoskeletal system using CT and x-ray projection image for various applications including biomechanical analysis, diagnosis of functional disorders, and rehabilitation planning. Specifically, the talk will cover three topics, 1) automated modeling of muscle shape and muscle fiber structure from CT, 2) decomposition of x-ray projection image into individual muscles and bones, and 3) big-data analysis of musculoskeletal parameters using a large-scale CT database.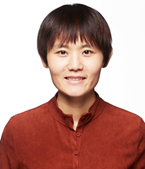 Dr. Qinqin Zhang
University of Washington, USA
Dr. Qinqin Zhang graduated from Qufu normal University in 2007 with a B.Eng. in optical information and science technology and continued her research in Nankai University and received her PhD in optical engineering in 2012. She then moved to United State for her four years postdoctoral research training in Biomedical Engineering with Professor Ruikang Wang at University of Washington (Seattle). Currently, Dr. Zhang is a research scientist IV with appointments in the Department of Bioengineering at University of Washington and supervises the Ophthalmology research in Biophontonics and Imaging Laboratory (BAIL). Her current research interests include biophotonics, biomedical imaging, optical coherence tomography, optical coherence tomography angiography, optical microangiography and their applications in neurology, ophthalmology and dermatology.
Speech Title: "Optical Coherence Tomography Angiography---a New Modality for Functional Blood Vessel Imaging in vivo"
Abstract: Optical coherence tomography angiography (OCTA) is a recently developed imaging modality for blood vessel/flow imaging within tissue beds up to 2mm beneath the surface in vivo. The essential principle of OCTA imaging is utilizing the interaction between the imaging light and the red blood cells that flying through the functional blood vessels to contrast the moving flow signal. When the red blood cells moving, the light scattering is modulated and varies along the acquisition time. By calculating the difference of the backscattered signals within the time interval, the blood vessels could be extracted. No exogenous contrast agents are required. The OCT-based angiography is now lifting the OCT applications to a new height since it can noninvasively provide functional information about the dynamics of blood vessel networks, which is otherwise difficult to obtain by the use of the traditional OCT for which the contrast mechanism is based on light backscattering. This functional information is likely to provide insights that can improve our understanding of the pathophysiology of various disease conditions that have vascular involvement.